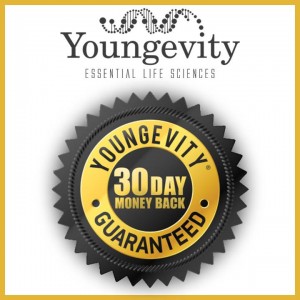 Youngevity's Healthy Body Start Packs provide a COMPLETE NUTRITIONAL FOUNDATION for optimal health. They contain all the nutrients your body needs when used as directed and are based on Dr. Wallach's unparallelled pioneering research in the field of reducing and eliminating disease and achieving optimal health and well being with nutrition.
No other supplement comes close to providing this level of comprehensive nutritional support for the price! To purchase the equivalent quality and quantity of the nutrients included in this comprehensive, foundational nutritional supplement formula from GNC you would easily pay at least twice as much (I tried and gave up when I reached $200).
Unless you have special needs or requirements, you shouldn't need anything else as far as supplements are concerned. There are four different healthy body start packs that target specific health concerns. Ideal dosages are determined by body weight. One healthy start pack per 100 lbs. of body weight per month. But any amount is better than nothing or just using isolates to target specific conditions. This is a wholistic nutritional approach. Of course cleaning up your diet and eliminating bad foods is the other half of the coin. The pack you choose depends on your condition.
How To Determine Which Healthy Body Start Pack is Ideal For You

CLICK HERE> Download and Complete This Self Evaluation Form <CLICK HERE
OR
CLICK HERE> TAKE THE ONLINE SELF HEALTH ASSESSMENT <CLICK HERE

HOW TO USE THE SELF EVALUATION FORM:
Click the link above to download and print the Self Evalution Form (it's in Adobe .pdf format).
Follow the instructions on the form to rate your health in all categories in the START TIME column.
When finished, identify which of the four areas of evaluation has the HIGHEST NUMBER rating. That category will determine which healthy body start pack is best for your particular condition. Click on the appropriate category tab below for instructions…
If your highest number is in:
To learn how to purchase Youngevity Products at wholesale, get your products FREE or discover how you can build a successful Youngevity home based business of your own CONTACT THE PERSON WHO REFERRED YOU TO THIS SITE TODAY!
Mark Hamilton
Phone: (602) 752-0274
http://mwh.youngevity.com
http://mwh.my90forlife.com