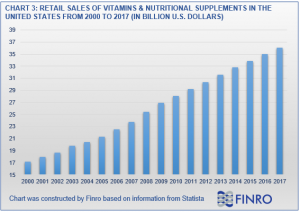 Nutritional Supplements are BIG Business! Billions of dollars are made in the US alone from the sales of nutritional supplements. This level of profit potential attracts many profit motivated investors, companies and manufacturers that don't always necessarily have our best interests in mind. Supplements are constantly being pulled from the market for not containing what the labels claim and in some cases actually containing harmful substances.
So one thing that's important to honestly and thoroughly consider before deciding on what we going to trust our health to is the history, education, research and motivation of the supplement company founders, formulators and manufacturers. To put it another way… we need to investigate their BACKGROUND QUALIFICATIONS AND MOTIVATION for entering the nutritional supplement marketplace!

With so many vitamin and mineral supplements being promoted to the public it's confusing and difficult to sift the wheat from the chaff in order to assure we are getting the best quality and value for the most effective nutrient formulas available to the public. When it comes to choosing an "ideal" food supplement, research, education, 3rd party confirmation and actual results are key factors to take into consideration. After all we are dealing with our most important commodity… our health and well being! So it's worth taking the time to carefully consider and compare our options.
When honestly compared to other nutritional supplement companies, Youngevity's "Comprehensive Whole Food Supplement Formulas" stand out from the crowd for many reasons. I've listed some of the most important below.
Dr. Joel Wallach, ND, DVM, BS
Youngevity's Founder, History, Research, Clinical Experience, Results, Motivation & Health Message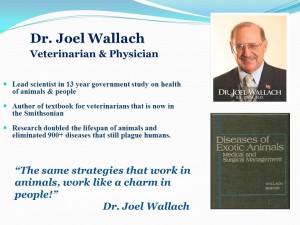 1. The Unparalleled Education, Background, Research and Experience of Dr. Joel D. Wallach, ND, DVM, BS
A nutritional supplement company's formulas is only as good as the research and clinical experience behind it. Youngevity's founder is Dr. Joel Wallach is a living legend in the field of animal, plant and soil science with a background and life experience that makes him uniquely qualified in the area of health, nutrition and disease control.
Recognized by many as the father of trace mineral supplementation and the new science knows as "Epigenetics". Dr. Wallach has been lecturing on the value of comprehensive nutritional supplementation for over 40 years… long before it was popular or profitable. His education, background and experience with veterinary and agricultural health and nutrition is unequaled and unparalleled in the industry and ranks him in a class of his own.
Learn more about Dr. Wallach's Background, Education, Research and Experience by CLICKING HERE
2. Nutritional Formulas Based on The Most Extensive, Historical Field Research and Clinical Application to date.
Youngevity's nutritional formulas are based on years of extensive veterinary and agricultural research that ultimately resulted in the elimination of over 900 diseases in animals (that still plague humans) and also doubled their lifespans. These are proven veterinary nutritional formulas that have been adapted to human beings and demonstrated to be effective by years of actual clinical application by licensed Naturopathic Physicians.
3. Most Complete and Bio-Available Nutriceutical Formulas Available

Most vitamin and minerals consist of pills or tablets and contain isolates or a small handful of nutrients. Many of them are man made synthetics created in a lab from coal tar derivatives (not food). Youngevity nutritional formulas are comprehensive, full spectrum, whole food based super food formulas many of which utilize a patented nutricrystal formula that produce highly absorbent liquid based nutritional formulas containing ALL 90 essential nutrients necessary for optimal health and well being. (Including all the essential plant based trace minerals that are missing from our soils)
 4. ACTUAL CONSISTENT RESULTS – Thousands of people attribute Their Health Transformations to Dr. Wallach's Nutritional Formulas (Youngevity Products).
Youngevity's rapid growth, increasing popularity and success is built upon the real life experiences of people who's health has been transformed through good nutrition and proper supplementation.
Youngevity was founded 2007 and has maintained an A+ Better Business Bureau Rating from it's humble beginning.
Youngevity is now ranked among the top 100 most successful direct sales company's in the world
(by the Direct Sales Network Global 100)
Youngevity is now ranked among the top 50 most successful direct sales company in the USA
(by the Direct Sales Network US Top 50)
Youngevity went from aprox 25 million in annual sales in 2012 to over 120 million in annual sales in 2014. A record rate of growth in spite of a crippled economy!
Research Youngevity health transformation results and you will find the more positive, consistent, life transforming testimonials than any other supplements on the market. People use Youngevity supplements because THEY PRODUCE POSITIVE RESULTS. PERIOD and all the arm chair skeptics in the world can't change this FACT. It's that simple. But don't take my word for it, do a search on YouTube for Youngevity health transformations or results or testimonials. You can't miss them.
5. Superior Quality Control and Credible 3rd Party Testing & Verification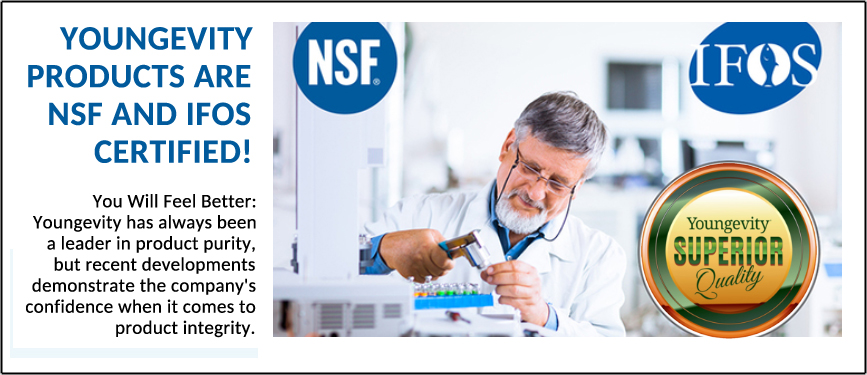 Youngevity's quality control standards are among the highest in the industry. Rigid testing both in house and by 3rd parties confirm potency, purity of source materials, ingredients and safety every step of the way from field to finished product. With Youngevity you are paying for and getting the best science and nature have to offer when it comes to professional quality, full specturm whole food supplements.
Youngevity's Ongoing Commitment to Cutting Edge Nutritional Science
---
Youngevity's rapid growth and noteworthy success is based on the personal health transformations of those who use their nutritional formulas. Dr. Joel Wallach has adapted comprehensive Veterinary nutritional formulas to humans. The same type of veterinary nutritional formulas that research and results have proven to have doubled the life spans and eliminated hundreds of degerative diseases in animals that still plague humans. This is research and results based full spectrum, whole food based, professional grade food supplementation. However, that is only part of what makes Youngevity truly unique. I invite you to review the key factors and information below and on the rest of this web site and research it for yourself but ultimately you just can't argue with RESULTS.
Clemson & Manitoba University Clinical Research and Testing

Two of the nations leading nutraceutical research universities tested Youngevity's main products for purity, ingredients, toxicity and their effects on cancer cells. The results speak for themselves. You can download the reports in .pdf format at the links below.

Download Clemson and Manitoba Clinical Research Result Reports
CLICK HERE TO DOWNLOAD CLEMSON REPORT | CLICK HERE TO DOWNLOAD MANITOBA REPORT
Notice: The report links above are in adobe .pdf format and are rather large so they can take a couple minutes to download. Please be patient!
---
What Makes Youngevity Truly Unique?
---
Youngevity Overview
---
Don't Gamble With Your Health & Nutritional Requirements

INVEST IN THE BEST.. SWALLOW THE LEADER


– YOUNGEVITY 90 FOR LIFE –