DO THIS FIRST…

SAVE YOUR YOUNGEVITY DISTRIBUTOR ID#, USERNAME AND PASSWORD IN A SAFE, EASY TO ACCESS PLACE
These are the three most important pieces of information you need access to, to run your Youngevity business. You need to know them in order to access your back office, sponsor customers or reps, place future orders and manage your Youngevity business.
You can simply create a folder on your computers desktop called Youngevity and save this information in a text file into that folder for fast and easy access. You might also want to include your sponsors name and phone number as well. Also MAKE SURE you keep your email address up to date
---
NEXT DO THIS…
SIGNUP FOR THE YOUNGEVITY CORPORATE EMAIL NEWSLETTER

This is IMPORTANT. It's how we stay up to date on everything happening in OUR Company. You can do this by going to http://youngevity.com and clicking on the newsletter sign up link in the top left corner.  If you aren't subscribed to this newsletter it's like hiring a massively successful business partner/consultant and then completely ignoring everything they are doing and teaching you. Why would anyone do that?
---
THEN DO THIS…
LOG INTO YOUR BACK OFFICE AREA AND SETUP AN AUTOSHIP FOR ANY HEALTHY START PACK

An auto ship of any healthy start pack qualifies you for all quick start bonuses, FREE Healthy Start Packs and FREE shipping. It's also a way to make sure you NEVER miss a day of supplements because the products come to your door step just in time each month.
THE BOTTOM LINE: If you setup an auto ship for any healthy start pack right away, you will make more and spend less to build your business. If you don't you will spend more and make less for the same amount of effort.
Notice: If you came in at the CEO level you were automatically signed up for an Autoship for a healthy start pack. If you did not, you will have to setup your autoship in your back office even if placed an initial order when you purchased your $25.00 New Distributor Kit. Here is a video showing you how to setup your autoship…
Here is How to Setup Your Autoship
Note: If you aren't comfortable (yet) setting up your own autoship through your back office. You can call the Youngevity customer support number (shown below). Tell them you are a rep, give them your name and your ID# and ask them to setup your auto ship for you. Or call your sponsor and ask them to help and teach you how.
The customer support number is under the "more" link on the main Youngevity site but here it is: 1-800-982-318
---
Next: Add Your Photo to Your Reseller Site
---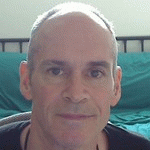 HERE ARE THE STEPS DEMONSTRATED IN THE VIDEO ABOVE FOR REVIEW:
Click "LOGIN" in the upper right corner of the main page (in the blue bar)
Fill in the username and password you chose when you signed up as a Rep
Click "SUBMIT"
Click "MY ACCOUNT" (in the same blue bar upper right)
Add your photo and update your information
Note: Your photo but be cropped SQUARE to show properly (see my example photo at left)
Business Tip: When logging into ANY Youngevity site you can use either your ID number or username in the username field!
GET TO KNOW YOUR BACK OFFICE
Your back office is the heart and soul of your Youngevity business. In it you can sign up new reps, place orders, track your commissions and qualifications, setup and change your autoship, keep track of your entire organization and everything else necessary to know and grow your business. Learning to access, navigate and utilize it is essential to your growth and success. Get to know how to use it! Here's a great training video…

Back Office Tutorial Video…
---
You can indirectly access ALL your Youngevity back office areas (there are a few) by logging into the MAIN Youngevity site at http://Youngevity.com however a more direct route to the heart and soul of your online office is through This Access Link: http://ygylogin.com (bookmark it)
Basic Tour of Your Youngevity Business Center
---
NOTE: You will ALWAYS use the SAME username and password you chose when you became a Youngevity representative to access the admin of ANY Youngevity Site:
Examples:
http://my90forlife.com
http://Youngevity.com
http://ygylogin.com
These sites are all interrelated (although not fully integrated yet) but this is why it's so important to keep track of your username and password.
If you are a part of my group and you need any help or assistance with ANY OF THIS… just call me: Mark Hamilton (602) 752-0274