Why All the Craziness?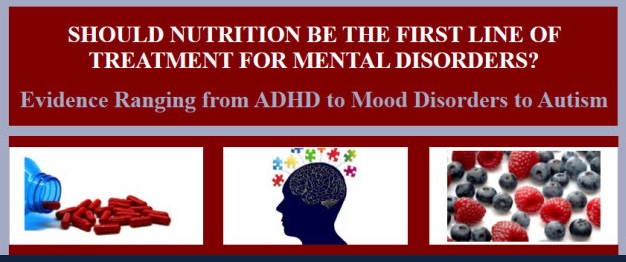 Is it possible for a malnourished brain to function optimally
and think clearly, calmly, rationally or even sanely?
Common sense and scientific evidence says NO!
Behavioral psychologist presents NEW clinical study results at TED Talk.
And receives a standing ovation for her presentation.. find out why!
Keyphrase from video: "They themselves were Responsible"
---
Vitamins can be Lifesaving in More Ways than One..
Article by Ralph Campbell, MD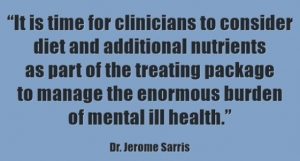 in the Journal of Orthomolecular medicine. (OMNS, April 30, 2016)
We are witnessing an increasing number of random murders. What motive could there be for a young adult, with or without a police record, to suddenly go berserk and commit multiple murders? Many perpetrators are found to have psychiatric problems, sometimes, ironically, fueled by treatment with psychotropic drugs coupled with alcohol. In addition, the blame is fixed on easy access to guns and lack of economic opportunity.
There is always a search for motive in a murder case. In urban areas like Chicago, the popular thinking is that the motive is either derived from gang warfare, a sense of hopelessness, or partially generated by bad cops. In earlier Chicago days, mobsters' clear-cut motivation was money acquisition and the power it generated. That's why Willie Sutton robbed banks.
"I am absolutely convinced that there is a direct link between diet and antisocial behaviour, both that bad diet causes bad behaviour and that good diet prevents it."
– Lord Ramsbotham, Her Majesty's Chief Inspector of Prisons [1]
Knowing what we know about certain vitamin deficiencies and their relationship to mental disease, while considering how substandard the typical American diet is, I can't help considering this association. B12 deficiency, as a cause of dementia, has been accepted in the medical literature for many decades. [2-4] Dr. Abram Hoffer, the psychiatrist who also had a degree in biochemistry, made the brilliant connection of niacin and schizophrenia. Niacin treatment not only worked, but he provided a plausible explanation of how it worked. [5,6]
"The UK prison trial at Aylesbury jail showed that when young men there were fed multivitamins,
minerals and essential fatty acids, the number of violent offences they committed in the prison fell by 35%." [7]
Attempts to explain mental problems by levels of serotonin, dopamine or norepinephrine, individually, is no explanation at all, since neurotransmitters work in balance with each other. None are metabolized properly if their B-vitamin cofactors are deficient.[8,9] Corrective measures may ensue from larger doses of these B-vitamins. Pyridoxine has the widest range of individual variation—certainly much more of it is required than the pitifully low RDA, a minimal standard even of which many Americans don't achieve. Wheat germ and wheat bran are food sources rich in pyridoxine. A donut just doesn't cut it.
Speaking of donuts, how many of us have witnessed a sudden outburst of anger, and even violent behavior, in an individual under the influence of low blood sugar? Hypoglycemia results from a previous huge load of high fructose corn syrup or other sugars, and/or in conjunction with too much alcohol.
"Those who received the extra nutrients committed significantly fewer offences compared with placebo"
the Dutch Ministry of Justice (in) their double-blind study reported a 48% difference." [10]
We need to measure the blood levels of vitamins in criminal perpetrators. We also need to provide nutrition supplements with customized recommended treatment doses. Every prison should have an orthomolecular physician. Studies have already been conducted on violent crime perpetrators. We already know enough to bring great improvements. Let's do it.

References:
1. Lawrence F. Omega-3, junk food and the link between violence and what we eat. The Guardian, October 17, 2006.
2. Gesch CB, Hammond SM, Hampson SE, Eves A, Crowder MJ. Influence of supplementary vitamins, minerals and essential fatty acids on the antisocial behaviour of young adult prisoners. Randomised, placebo-controlled trial. British J Psychiatry 2002. 181, 22-28. Full text: http://bjp.rcpsych.org/content/181/1/22.long
3. Boucher M, Bryan S, Dukes S. Deficiency or dementia? Exploring B12 deficiency after urostomy. Br J Nurs. 2015 Jun 11-24;24(11):594-7. doi: 10.12968/bjon.2015.24.11.594.
See also: Spence JD. Metabolic vitamin B12 deficiency: a missed opportunity to prevent dementia and stroke. Nutr Res. 2016 Feb;36(2):109-16. doi: 10.1016/j.nutres.2015.10.003.
4. Türksoy N, Bilici R, Yalçiner A et al. Vitamin B12, folate, and homocysteine levels in patients with obsessive-compulsive disorder. Neuropsychiatr Dis Treat. 2014 Sep 9;10:1671-5. doi: 10.2147/NDT.S67668.
5. Hoffer A. Nicotinic acid: an adjunct in the treatment of schizophrenia. Am J Psychiatry. 1963 Aug;120:171-3.
6. Hoffer A, Saul AW, Foster HD. Niacin: The Real Story. Basic Health Pub, 2012. ISBN-13: 978-1591202752
7. Schoenthaler SJ, Bier ID. The effect of vitamin-mineral supplementation on juvenile delinquency among American schoolchildren: a randomized, double-blind placebo-controlled trial. J Altern Complement Med. 2000 Feb;6(1):7-17. http://www.elkinsappsych.com/uploads/8/4/3/5/8435157/omega-3__violence-article.pdf
8. Gropper SS, Smith JL. Advanced Nutrition and Human Metabolism, 6th Ed. Wadsworth, 2013. ISBN-13 9781133104056
9. Dakshinamurti S, Dakshinamurti K. Antihypertensive and neuroprotective actions of pyridoxine and its derivatives. Can J Physiol Pharmacol. 2015 Dec;93(12):1083-90. doi: 10.1139/cjpp-2015-0098.
10. Gesch B. Adolescence: Does good nutrition = good behaviour? Nutr Health. 22(1): 55-65. Published online 2014 Feb 4. doi: 10.1177/0260106013519552 http://www.ncbi.nlm.nih.gov/pmc/articles/PMC4817227/
To Learn More:
Prisoners benefit from dietary supplements; prisons might benefit, too
http://www.economist.com/node/10601460
Corrective nutrition
http://www.doctoryourself.com/prison.html
Fish oil, reduced anxiety, and emotion-regulation
Hansen AL, Olson G, Dahl L et al. Reduced anxiety in forensic inpatients after a long-term intervention with Atlantic salmon. Nutrients. 2014 Nov 26;6(12):5405-18. doi: 10.3390/nu6125405. http://www.ncbi.nlm.nih.gov/pubmed/25431880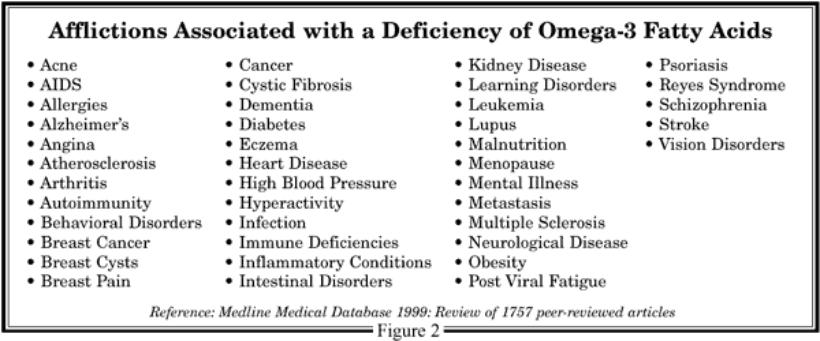 Nutritional Medicine is Orthomolecular Medicine. Orthomolecular medicine uses safe, effective nutritional therapy to fight illness. The peer-reviewed Orthomolecular Medicine News Service is a non-profit and non-commercial informational resource.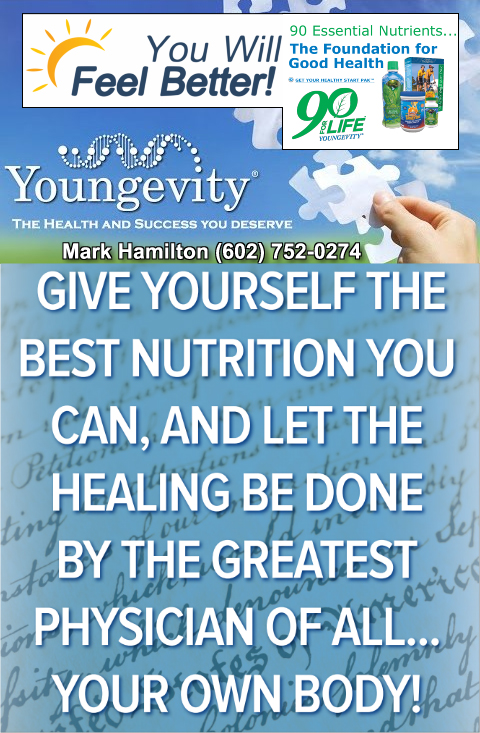 Editorial Review Board:
Ian Brighthope, M.D. (Australia)
Ralph K. Campbell, M.D. (USA)
Carolyn Dean, M.D., N.D. (USA)
Damien Downing, M.D. (United Kingdom)
Michael Ellis, M.D. (Australia)
Martin P. Gallagher, M.D., D.C. (USA)
Michael J. Gonzalez, N.M.D., D.Sc., Ph.D. (Puerto Rico)
William B. Grant, Ph.D. (USA)
Ron Hunninghake, M.D. (USA)
Michael Janson, M.D. (USA)
Robert E. Jenkins, D.C. (USA)
Bo H. Jonsson, M.D., Ph.D. (Sweden)
Peter H. Lauda, M.D. (Austria)
Thomas Levy, M.D., J.D. (USA)
Stuart Lindsey, Pharm.D. (USA)
Joseph Mercola, D.O. (USA)
Jorge R. Miranda-Massari, Pharm.D. (Puerto Rico)
Karin Munsterhjelm-Ahumada, M.D. (Finland)
W. Todd Penberthy, Ph.D. (USA)
Jeffrey A. Ruterbusch, D.O. (USA)
Gert E. Schuitemaker, Ph.D. (Netherlands)
Jagan Nathan Vamanan, M.D. (India)
Ken Walker, M.D. (Canada)
Atsuo Yanagisawa, M.D., Ph.D. (Japan)
Robert G. Smith, Ph.D. (USA), Assistant Editor
Helen Saul Case, M.S. (USA), Assistant Editor
Michael S. Stewart, B.Sc.C.S. (USA), Technology Editor
Click here to see a web copy of this news release:
http://orthomolecular.activehosted.com/p_v.php?l=1&c=38&m=42&s=37fc1ac4d6ab276c45c77f742f360bc9